Beginner Surf Lessons at Padang Padang, Bali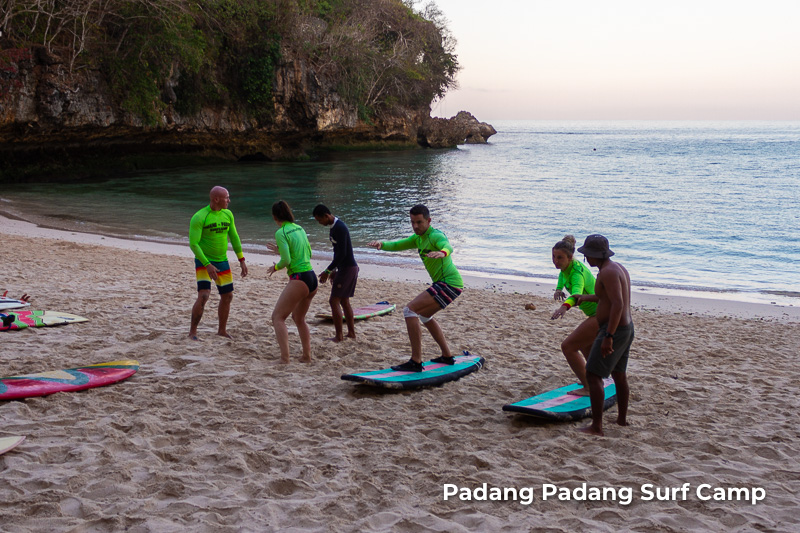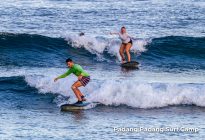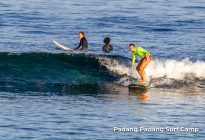 This morning our beginners' group made the drive of less than 1km to our closest beach at Padang Padang for their first session of surfing lessons for the day.
After a short time rehearsing their pop-ups on the sand with some helpful pointers from their expert instructors, they were off into the ocean to put that advice into practice.
The waves were between knee and waist-high this morning which was the perfect size for our beginners — progressing from the whitewater to riding along the waves' faces.
After breakfast, the beginners joined the intermediate group at Dreamland while our advanced surfers headed out to Temple for their second surf of the morning.