Beginner Surfing Lessons at Padang Padang, Bali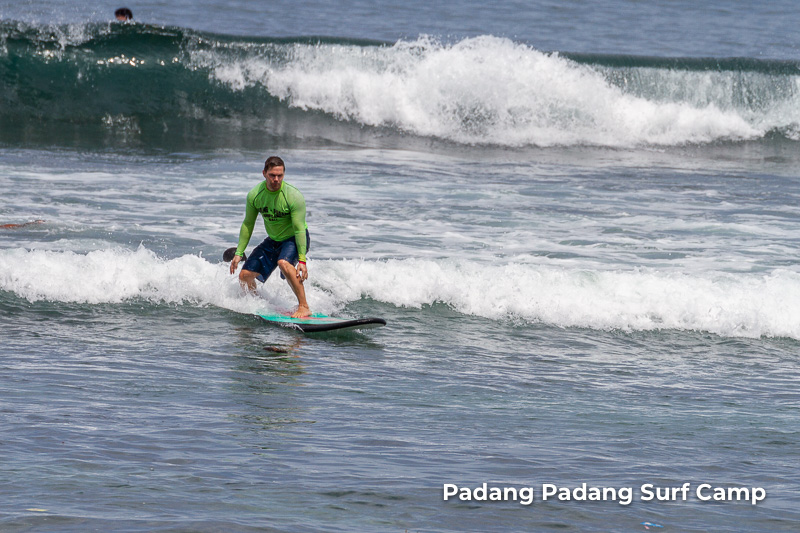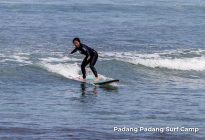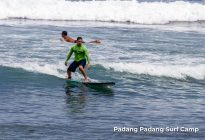 This morning our beginner group made the short journey of less than 1km to our local beach at Padang Padang for their group and semi-private surfing lessons.
The wind resulted in the waves not being as perfectly clean as they often are but conditions — breaking softly around knee-high — were still excellent for learning, as you can see from the great rides in today's gallery.
Elsewhere at the surf camp, our advanced group surfed at Uluwatu for both sessions while the intermediate group started their day at Toro Toro before surfing their second session at Uluwatu.