Intermediate Surf Lessons and Guiding at Temple, Bali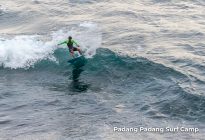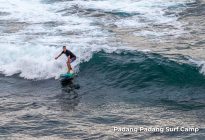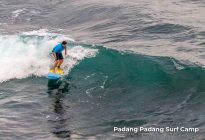 This morning, for the second day in a row, our intermediate group headed to Temple for their first surf session of the day.
It's safe to say that conditions weren't Bali's finest, but on a challenging morning, where the weather conditions were changing throughout, our instructors still managed to find some clean and uncrowded waves for our surfers.
Swell was arriving quite lumpy and bumpy, between knee and shoulder-high, and all the surfers made the best of the waves on offer.