Intermediate surf guiding at Toro Toro, Bali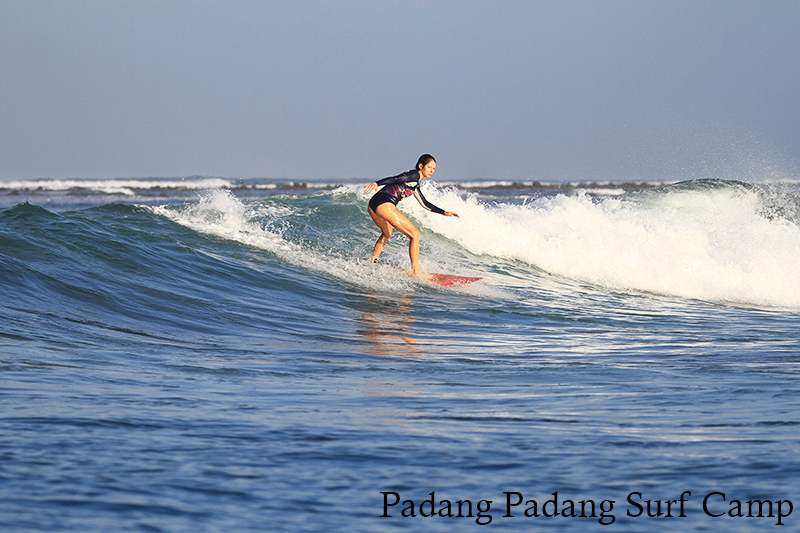 Our intermediate group was out for a dawnie at Toro Toro. The conditions were suboptimal with low tide, swell and light wind but there were still plenty of fun sized, hip to shoulder high waves. In between sets we enjoyed the view at the amazing sunrise over tranquil Bali.
After the delicious breakfast and a little rest back at the camp the group went for a second session at Padang.