Intermediate and Advanced Surf Guiding at Pandawa, Bali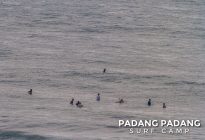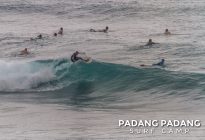 The past 2 days have been pouring rain in the bukit peninsula, just a reminder to exercise indoors even without surfing.
But pandawa on the other hand, has been great. With few surfers out, everyone had their wave share.
Even with waist to head high and some power sets, the inside is soft enough for intermediate surfers to paddle out. The middle break in front of the beach was breaking nicely that beginners could surf as well.
Stay with us for two weeks or more and we'll pay for your visa so check out our limited Christmas availability or get in contact for more information.