Intermediate and Advanced Surfing Lessons and Guiding at Geger Left, Bali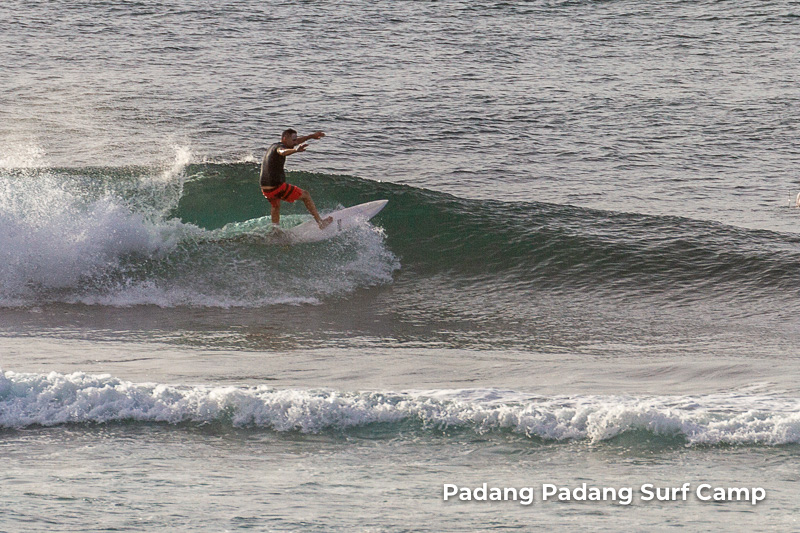 This morning our intermediate and advanced groups ventured over to Geger Left at Nusa Dua for their first session of surf lessons and guiding for the day.
It was a bright and clear morning and the light offshore wind kept the waves super clean which were coming through in the chest to head-high range.
After stopping for a breakfast refuel, both groups surfed again at Geger Left while our beginner groups started their morning at Mushroom Rock and walked the short distance down the beach for their second sessions at Black Stone.